Lucky Dill Family Value Packages
Looking for great, affordable family-style food delivery, Palm Harbor friends?
Bring one of your favorite Palm Harbor restaurants home with you! Three delicious DeliFeast packages for you and your family with no added food delivery fees.
Remember: you can't spell delivery without DELI.

Get A Family Package + Save $: Every Day is Deli Day!

Safe + Sanitary: All The Disposables You Need to Feast.

The Same Great Lucky Dill Cuisine...Right To Your Door!
"Social proof – quote and logo of major local publication".
#1
Uptown Girl / Downtown Man
Our Madison Square Special
MOST POPULAR
Did you know Billy Joel has played over 200 shows at Madison Square Garden? Love him or hate him he's a New York icon — just like us!
Feeds 4 hungry people, plus leftovers!
Double-sized Tarpon Greek Salad
4 Junior Reubens
4 Dill Pickles
Homemade coleslaw
4 Dr Brown's sodas or bottled water
4 slices of our famous NY cheesecake
All the Russian dressing you need
Brooklyn-size your sandwiches for $15 → make them 10oz each!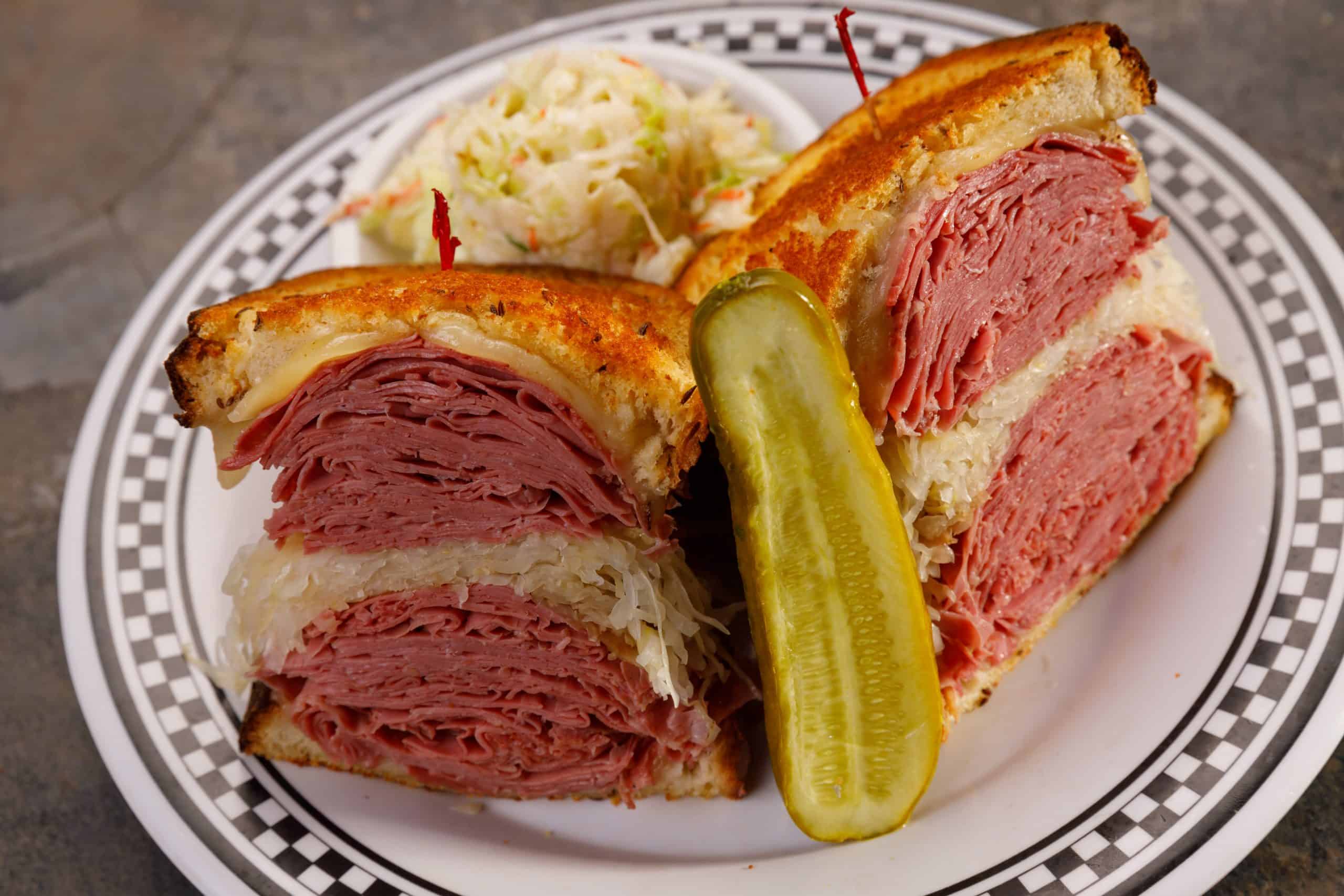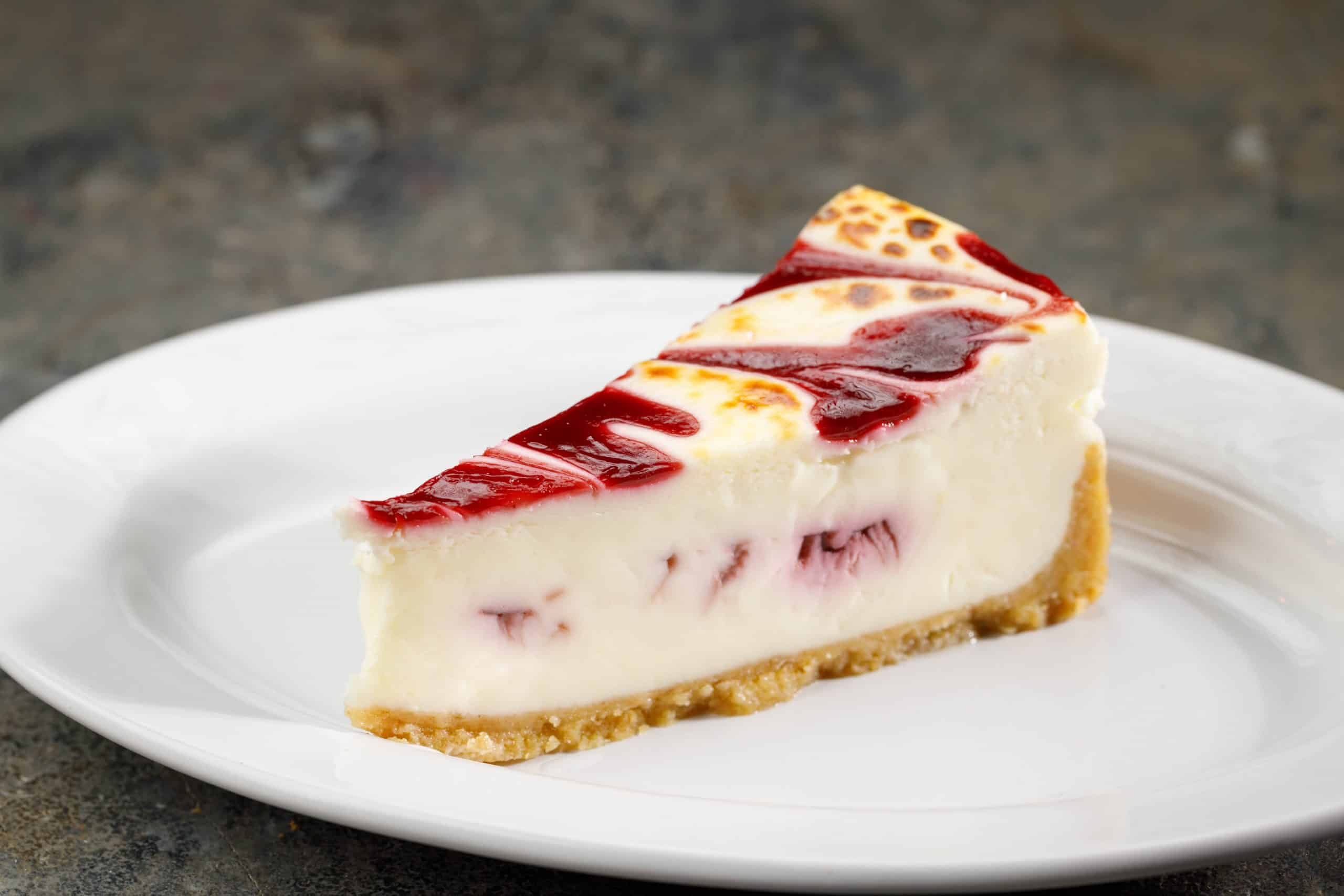 #2
New York State of Mind
RECOMMENDED
"Don't care if it's Chinatown, or on Riverside." Double the deli. Lunch today + make your own Delifeast tomorrow, or eat it all now – it's your call, baby!
Feeds 6-8 hungry people, plus leftovers!
Double-sized Deli Chef salad
6- 6oz King of New York Corned Beef & Pastrami sandwiches halved on Marble Rye – 12 halves
1/4lb pound each of swiss + provolone
6 Dill pickles
6 Dr. Brown's Sodas or bottled water
All the dressings : spicy mustard, Russian
Coleslaw AND potato salad
6 slices of NY cheesecake
Brooklyn-size your sandwiches for $15 → make them 10oz each!
#3
Big Man on Mulberry Street
BEST VALUE
Serves 12 people (or 6 with REALLY big appetites!) or just one – with a really big appetite, stocking up for a few days? We're not judging, but this is definitely our best value Family Delifeast package!
Feeds 12-15 plus leftovers
Two hot spinach artichoke dips w/ our homemade flatbread pita chips
Large Deli Chef Salad
30 Deli Sliders – assortment of Corned Beef, Turkey, Ham & Roast Beef
½ lb Swiss cheese, ½ lb provolone, ½ lb cheddar
12 pack Dr. Brown's sodas or bottled water
All the dressings: spicy mustard, Russian, mayo
Coleslaw AND potato salad
One colossal New York Cherry Cheesecake – 12 colossal slices
Brooklyn-size your sandwiches for $25 → make them 10oz each!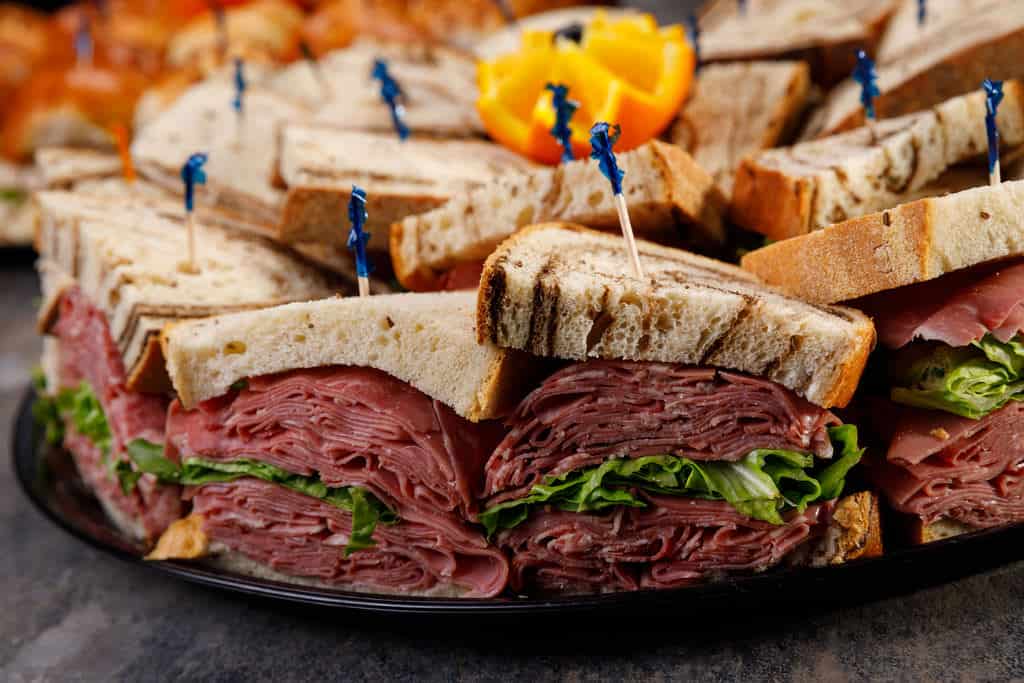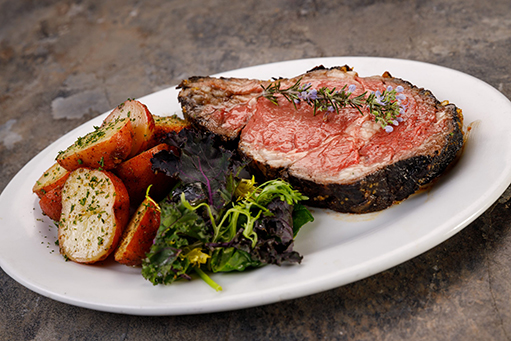 Bonus
Scene From An Italian Restaurant
"Bottle of red…bottle of white. It all depends…on your appetite." You bring the wine, we've got the top-notch Arthur Avenue-style NYC Italian covered.
Serves 4-6 hungry people
Family-sized signature salad with homemade Italian dressing + sliced "baseball" tomatoes
Family sized spaghetti + meatballs OR Italian sausage and peppers w/ fusilli pasta OR marsala chicken w/ crimini mushrooms & rigatoni
4 pieces of Big Carm's Chicken Parm ( add 2 more pieces for just $10!)
Homemade garlic ciabatta bread, of course!!!
4 cannolis ( add 2 more for $5!)
4 Acqua Panna bottled water
Add a second pasta choice for $20!***
NO ADDITIONAL DELIVERY FEES!
SAVE $5 ON ALL CARSIDE CARRY-OUT ORDERS
Thinking of hosting an even bigger feast or adding to your DeliFeast?
We've got you covered with these amazing a la carte options! 2-3 day advance notice please!
The Cadillac Prime Rib
The most tender you've ever tasted
Served au jus w/ horseradish sauce
Baked potatoes
Caesar Salad
Challah rolls
Mini Sandwich Tray
20 mini sandwiches on our signature challah rolls (corned beef, roast beef, ham, and turkey)
Mayo, mustard, and Russian Dressing
Classic Deli Sandwich Tray
10 – 10oz deli sandwiches served on a mix of Rye & Marble Rye
Mayo, mustard, and Russian dressing

Select your favorite package from above

Choose any add-ons that you want.

Choose your delivery or pick-up time
from our handy-dandy calendar.
Then just enter your payment info and voila! Your order will go to our kitchen and be delivered to your home or car! Please place all delivery and car-side carry-out orders at least 6 hours prior to your pickup or delivery time.
If you're within 6 hours of your desired time, please call us at 727-789-5574 and we'll do our best to accommodate your order.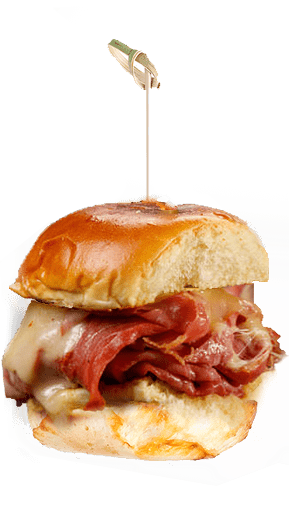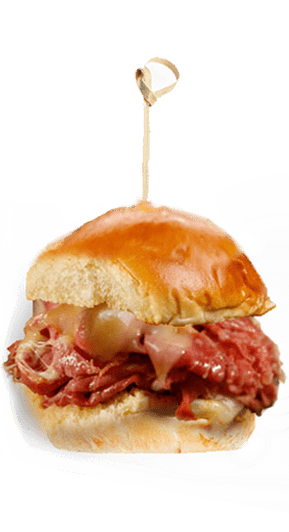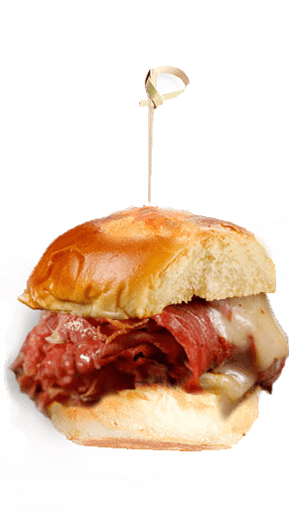 Don't see what you're looking for?
Click here for our complete online ordering menu. Then, just place your order and pick up your food at our handy take-out window.
Join us at the Original Lucky Dill in Palm Harbor, or give us a ring if you have questions!
The Lucky Dill Deli
33180 US Highway 19 N
Palm Harbor, FL 34684
Our Hours
Mon - Fri | 11am - 9pm
Sat - Sun | 8am - 9pm