Want To Spend St. Paddy's With Us at The Dill?
We're offering a 7 day long safe and socially-distanced outdoor St Paddy's event at Lucky Dill Palm Harbor.
Spread out and jam out to tunes by real Irish musicians under our weatherproof tents and enjoy green beer, Irish whiskey tastings, and delicious Irish-by-way-of-NYC cuisine with us.
Seating is limited and reservations are HIGHLY encouraged.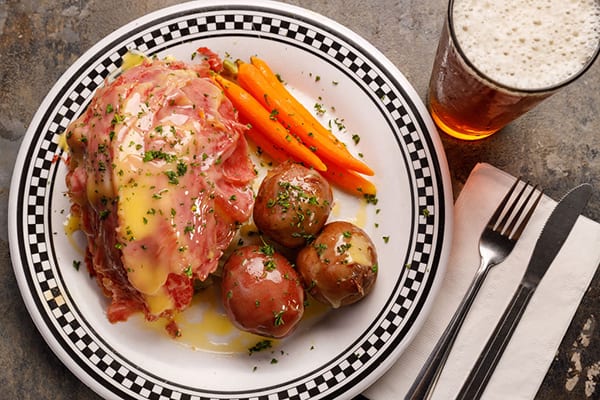 Got Questions?
We've Got Answers!
What if it rains?
Our tent is waterproof! 💪 The party's going down rain or shine! But rest assured, we'll keep you dry! ☔
What if I make a reservation and can't make it?
Easy, we'll charge the $25 cancellation fee and mail you a $25 gift card. We're all about win-wins at the Dill!
Will in-store dining observe social distancing?
At Lucky Dill, we're 100% committed to a safe and socially responsible dining experience. Our al fresco tent allows us to spread out and provide the same Lucky Dill Thanksgiving experience, while also keeping all tables at least 6′ apart. As usual, all staff will observe safety protocol including mask use, table sanitizing between seatings, and any other guidelines recommended by the CDC.