Thanksgiving at The Lucky Dill Deli is a time-honored tradition, and 2023 is no exception. We've taken extra steps to make it a great day for everyone.
Spend Turkey Day inside one of our NY boroughs or al fresco in true Florida fashion


Same great Lucky Dill Thanksgiving with more options for you and your family.
Only 1,000 orders available!
Customized Platter OF
THANKSGIVING DESSERTS
Maple Glazed
SWEET POTATOES
Maple Glazed
SWEET POTATOES
Customized Platter OF
THANKSGIVING DESSERTS
Server was wonderful, food was plentiful, served hot, and cooked perfectly. We liked the way the desserts were served even better than the dessert buffet of previous years. The whole experience was prompt and well organized."
– A Real Lucky Dill Thanksgiving Diner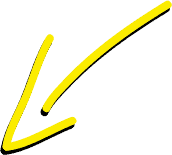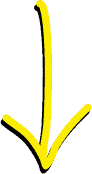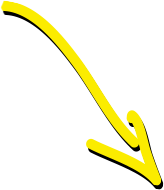 In order to give the most possible guests the chance to experience our beloved Lucky Dill Thanksgiving in a safe and socially responsible way, we've gotta put a few rules in play:

Seatings are limited to 90 minutes (plenty of time for turkey, seconds, dessert, and all the family time you can handle!) When you've got about 15 minutes left, you'll get a friendly reminder.

A $5.00 per person fee will be charged to your credit card when you reserve your table. All of our seating for this day is filling up fast… so our fee is non-refundable. We do hope you can make it to spend the holiday with us!

We're handling desserts a little different this time around – a
delectable table-sized tray of all your Thanksgiving favorites
for you and your family to share. There's something for everyone, so nobody needs to fight for the pumpkin pie!
**Extremely limited indoor seating available as well.
We're only taking 1000 reservations for Turkey Day, so get yours in now!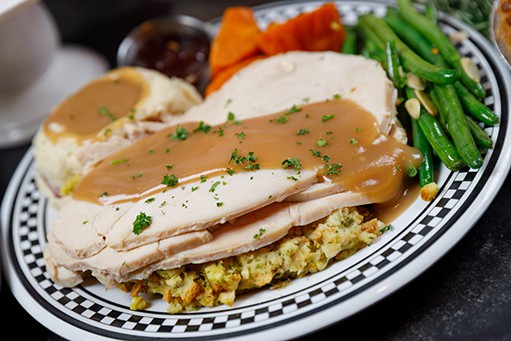 Got Questions?
We've Got Answers!
What if it rains?
Since Thanksgiving is one of our busiest days, it's going down rain or shine. But rest assured, we'll keep you dry! ☔
What if I make a reservation and can't make it?
We do require a reservation fee of $2.50 per person. This day is going to fill up fast, so if you need to cancel, the fee is non-refundable.