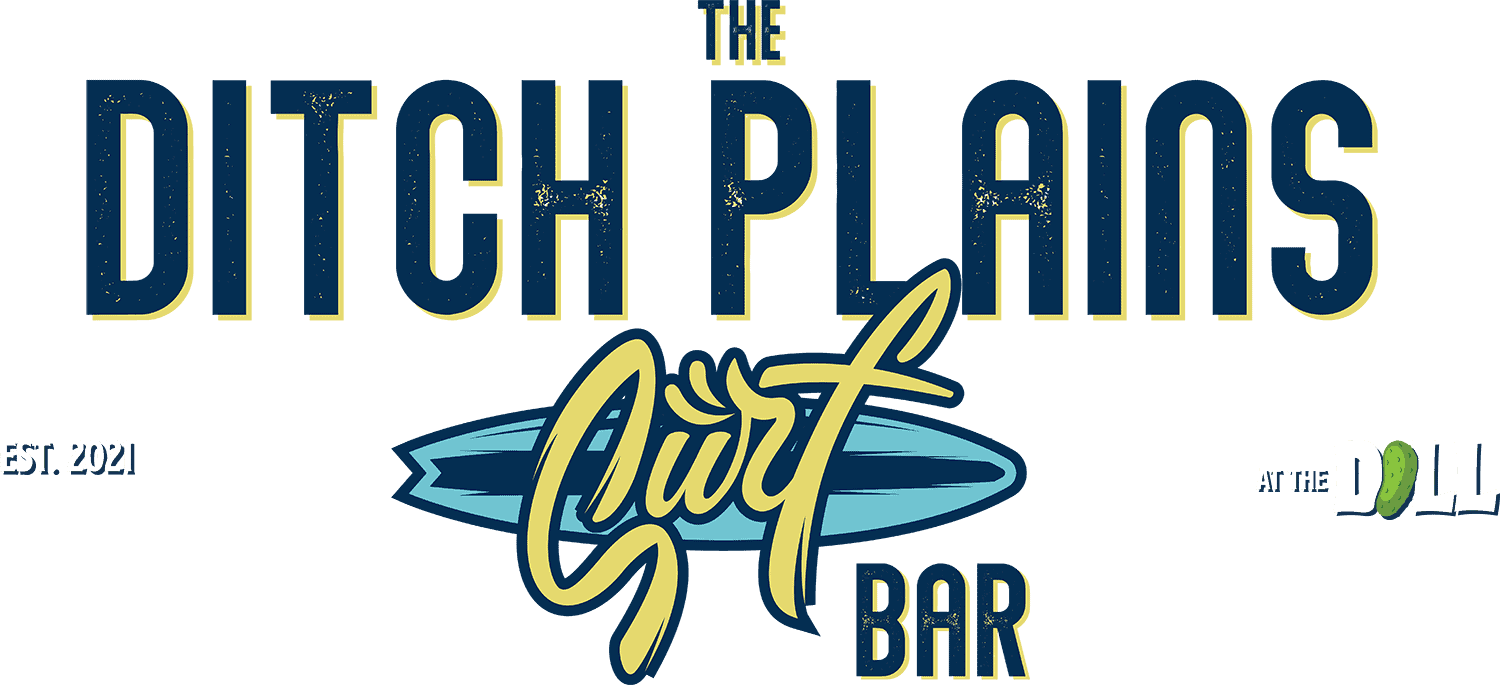 Join Us Today!
Fri. | 4pm – 9pm
Sat. – Sun. | 1pm – 9pm
The Ditch Plains Surf Bar is the first of its kind in the Tampa Bay Area.
Serving up a slice of Hamptons sophistication in Palm Harbor, this new bar celebrates laid-back beach life – New York-style – in the guise of a Montauk-themed outdoor surf bar.
If you don't know Montauk, it's the very tip of Long Island, the surfing capital of the Northeast, and the unofficial capital of every New Yorker's favorite weekend destination: The Hamptons.
A laid-back atmosphere combined with a refined take on fresh summery cocktails, quenching frosé, craft beers from New York breweries, and a flight of rosé wines equals an unforgettable guest experience.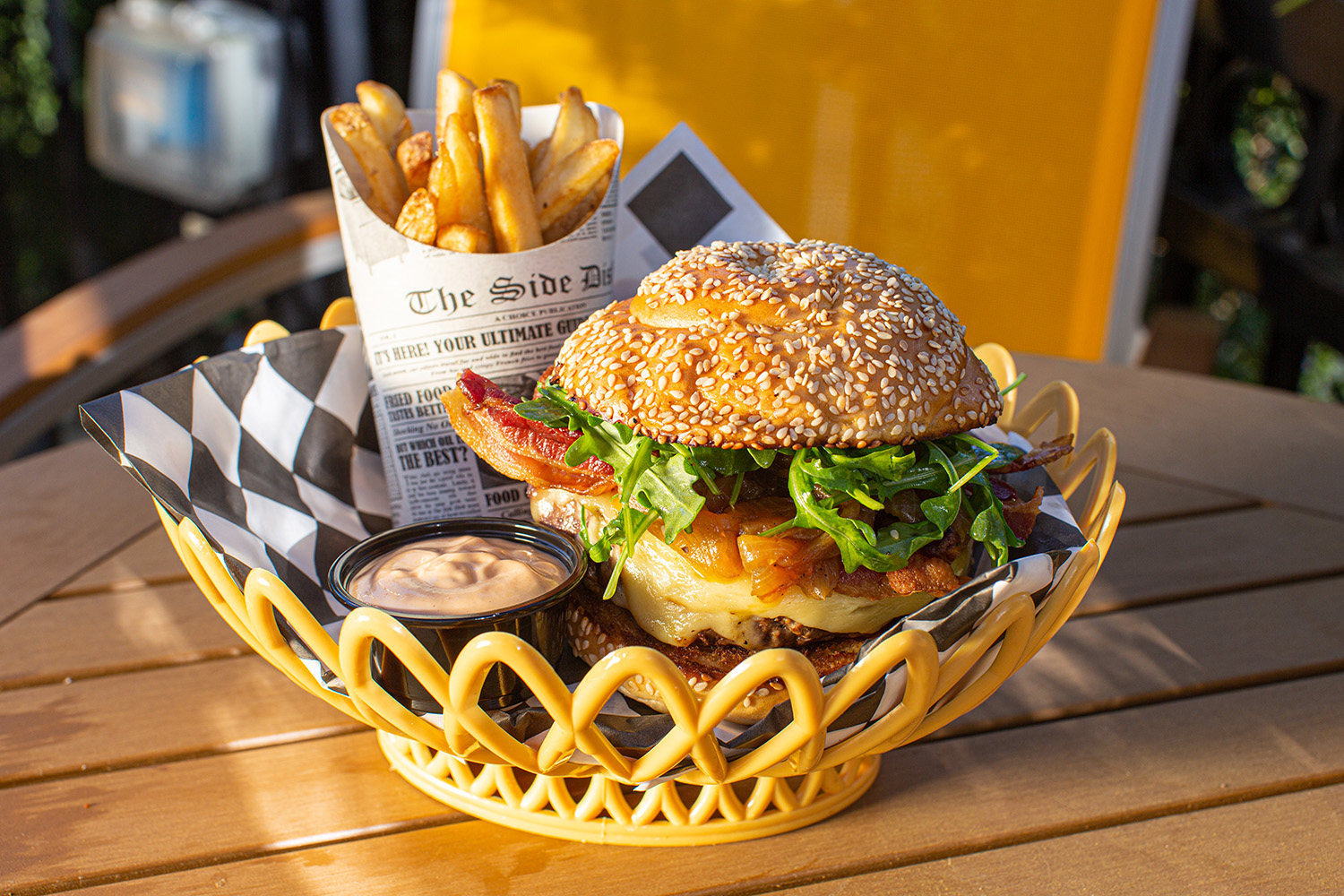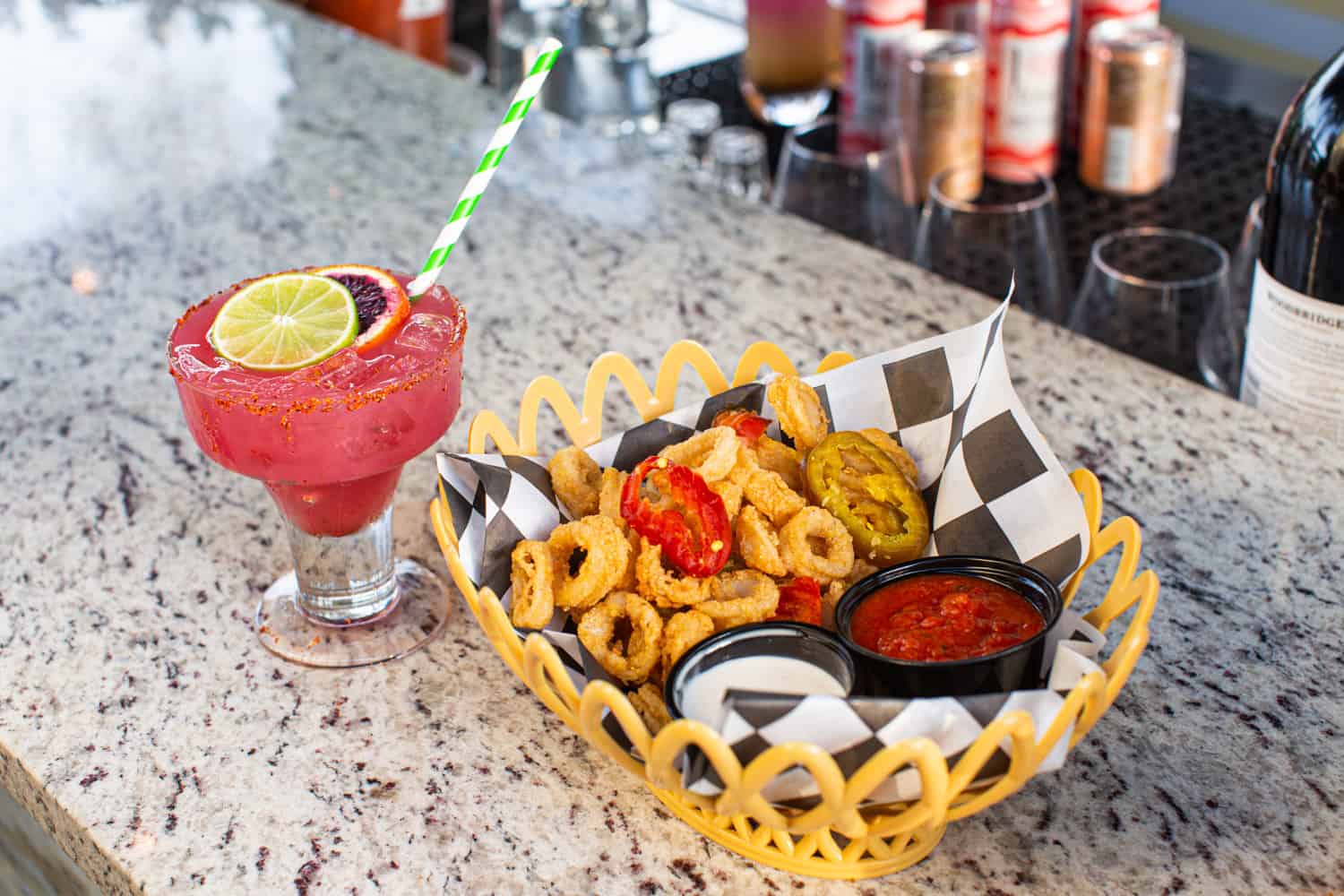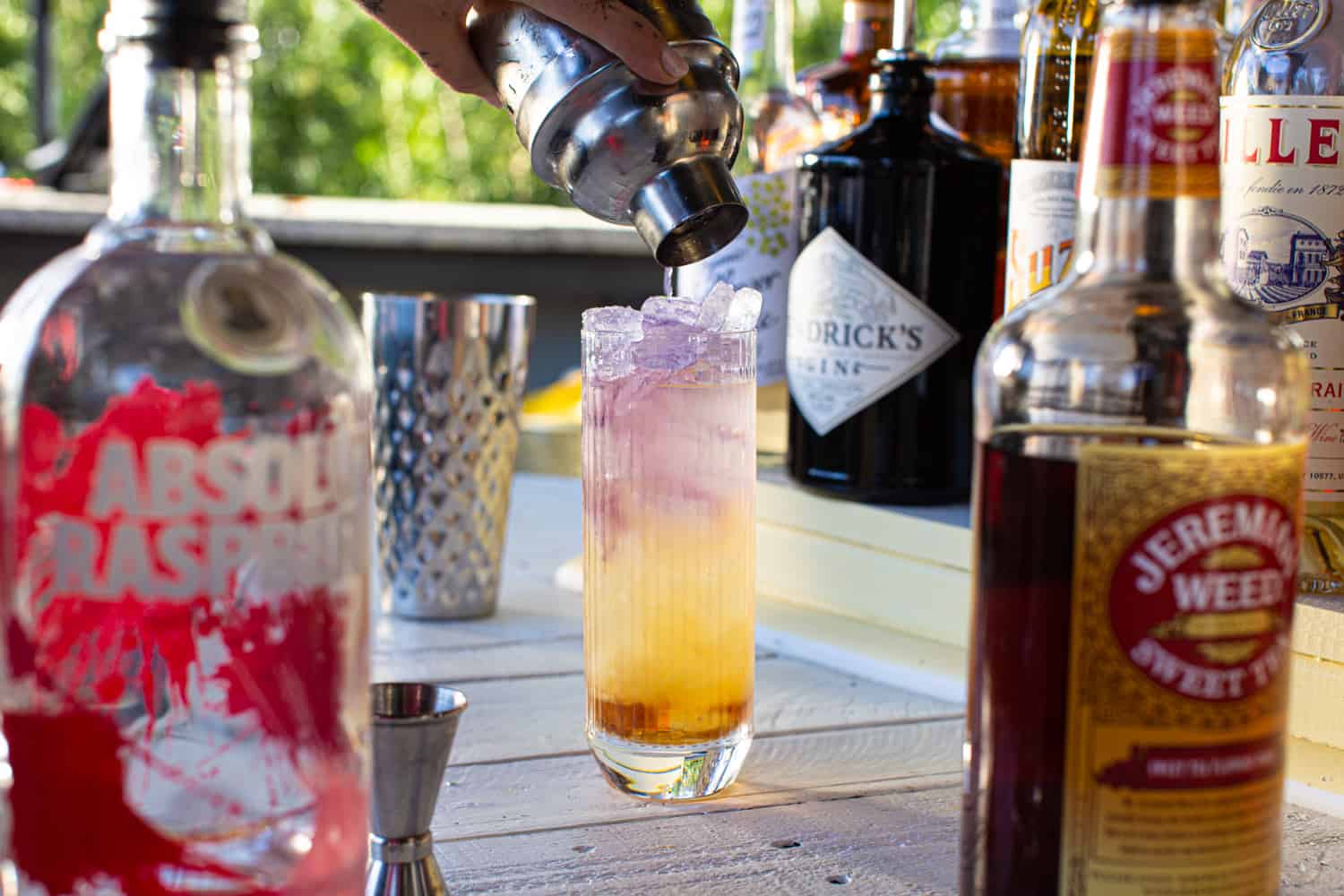 Follow Us On Social Media!
For Updates & A Chance To Win A *FREE* Bar Tab
Upcoming Events
Jeeps in the Ditch every Friday at 6:30pm!
We ♥ Our Guests!
(and they love us too)
Delicious! Casual, large menu selection. Very good quality. always go there for my pastrami, corned beef fix. matzo ball soup (yummy). Recommend. And I always... read more ask if they have bread to sell, love the marble rye.

M A


December 15, 2020

After shopping in Clearwater we were looking forward to lunch at our favorite deli. We WERE NOT disappointed! My husband and I had the most delicious meal...he the Reuben and... read more I the French Dip. The waiter was very attentive (although he didn't wear a name tag or offer his name) he promptly took our order and it seemed like our meals were delivered immediately...hot and fresh. It seemed funny that he didn't offer the complimentary dessert either before delivering the tab or after picking it up. So I had to call him over to ask for it and he got them for us immediately. I guess he either forgot or he thought of us as tourists who wouldn't know the difference. All in all, it was a truly wonderful lunch.

S Wright


October 24, 2020

First time here and we were totally amazed with everything - the outside seating, inside seating and the bar area all well thought out and comfortable. The bakery rocked too.... read more Brent was working the bar area for the lunch crowd. He was very knowledgeable about the menu and we took his advice on the best way to order The Rachel and the Pastrami sandwich - marble bread grilled. I had the potato salad and my guy ordered the potato chips (store bought) to accompany our sandwiches. Both sandwiches reminded me of the deli's in New York. The decor is fun, ladies room had graffiti as I remember from the subways. Besides what we had, there were salads, pastas, burgers, appetizers, turkey dinner, etc. to choose from. A plethora of enticing choices for sure. Before we left, a stop in the bakery to take home brownies and lemon bars was necessary.By the way, there is ample free parking which is a real perk.

Kathleen Long


October 21, 2020

Went to The Lucky Dill for the first time with a friend and I found the The food and the service to be very good! My friend ordered the Reuben... read more and soup combo and I had the Bronx Burger both of which were very tasty and cooked to perfection. Although we didn't buy anything at their bakery I could tell as we walked by that their baked goods looked amazing and therefore every opportunity was that they would taste amazing had I purchased any. Next time!

Larry Rob


October 21, 2020

Went to The Lucky Dill for the first time with a friend and I found the The food and the service to be very good! My friend ordered the Reuben... read more and soup combo and I had the Bronx Burger both of which were very tasty and cooked to perfection. Although we didn't buy anything at their bakery I could tell as we walked by that their baked goods looked amazing and therefore every opportunity was that they would taste amazing have I purchased any. Next time!

Larry Rob


October 19, 2020

Great staff and wonderful sandwich! 1 of theirs can make 4 in my house. Go hungry!!!! There is also a wonderful bakery attached. Stopped by on my way out and... read more was not disappointed. If you are used to NY portions and quality this is the place. Enjoy!

Daniella Mermelstein


September 27, 2020

This restaurant always comes thru with great service and yummy food. Even now, thru Covid19.... they are using an abbreviated menu with too many amazing things to choose from.... read more My husband had the 21 Shrimp dinner, they were large and delicious. I had the grouper sandwich. Also very good. Highly recommend. If you haven't had their corned beef, you must, its amazing!!

deborah sykes


September 24, 2020

We stopped and because we were in the area and we were served by the bartender... We sat at a high top table and I think it was his 1st... read more or 2nd day working.. He must have been a bartender for a very long time and in this industry because his skills and his communication as well as his customer service was a 5 star in my book I will definitely return and make sure I go back and see him.

Lisa Muranelli


September 23, 2020